Why Cimarron Firearms is the best buy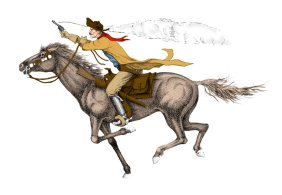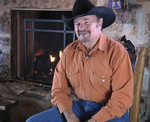 Cimarron is recognized as the leader in quality and authenticity in replica firearms. For the past 30 years, Cimarron has worked continuously to perfect the authentic detail, fit, finish and function of our line of frontier firearms. There is no other firearm that is near equal in value, strength, reliability, and authentic detail as is the line from Cimarron Firearms Co.
Cimarron is the leader in innovation for old west firearms reproductions, and is proud to have created the following new models, making our guns more reliable, higher in quality and historically accurate.
Revolver Details

Cowboy Comp® Action
3 1/2" barrels with ejector
High polished charcoal blue screws
First generation Colt hammer w/no unsightly internal safety
Color case hardened hammer
First generation hammer with CCH
Cylinder face beveled as 1st generation
Pinch frame rear sight
Grip frame accepts Colt screws
US color case finish option
Original Finish option (antique)
Improved springs
Handgun Introductions

U.S. Cavalry Model
U.S.V. Artillery Model
Thunderer®
Thunderer® Mounted Shooting Gun
New Sheriff Model w/Ejector
1872 Open Top
Richards-Mason® Conversion
Richards Type II Conversion
Lightning® Single Action
Model 'P'
Model 'P' Jr.
Wyatt Earp Buntline
Rooster Shooter
Man With No Name® Conversion
Man With No Name® SAA
Stainless Model 'P'
Evil Roy Competition Model
1858 Remington Conversion
Cimarron 1911 WWI GI Issue
ThunderstormTM for mounted competition
Remington Pocket Conversion
Three screw action
Short stroke hammer throw
Revolver Markings

Original patent dates on SAA frames
Serial numbers on frame, trigger guard, backstrap and cylinder
Hid foreign proof marks not required by law
Miniaturized required proof marks
19th century style wording on barrels
Detailed subinspector marks on U.S.Cavalry and Artillery
Authentic 19th century caliber markings
Rifle Details

High polished charcoal blue screws
Introduced .45 Colt, 38-40, 32-20
Checkered pistol grips
Butt Tamer™
Rifle Introductions

Civil War Henry
Rifle From Down Under
Billy Dixon Sharps Rifle
Texas Ranger Sharps Carbine
1873 Short Rifle
1873 Long Range
Texas Brush Popper
1873 Saddle Shorty
1873 16" Trapper
Little Rascal™ (Sharps)
1876 Centennial
1876 Carbine
1876 N.W. Mounted Police
Rifle Markings

Cimarron Repeating Arms added on barrel
Kings patent date added on barrel
"Model 1873" added to the rifle tang
Henry marks match original
Henry Civil War model features B. Tyler Henry and principal subinspector Charles B.Chapman markings